Building improvement: Impact of penny tax, bond referendum visible in new Aiken County school facilities | Education
4 min read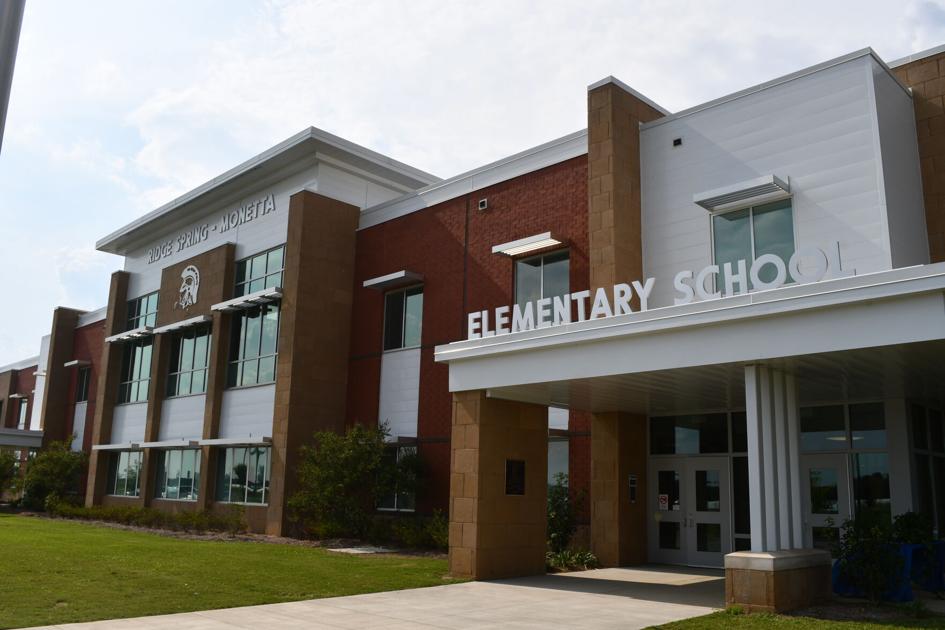 Schools all over Aiken County are getting multi-million-dollar makeovers thanks to the penny sales tax and bond referendum that were approved by voters in the past.
The funding for the construction updates comes from the Education Capital Improvements Sales and Use Tax that Aiken County residents voted to approve in November 2014, expected to raise $188 million, and a $90 million bond referendum that was approved in May 2018. 
While many projects have been completed, current projects under construction include Millbrook Elementary School, Belvedere Elementary School, Hammond Hill Elementary School, Aiken Scholars Academy, North Augusta High School and Aiken High School.
"This is an extremely aggressive construction list. Typically, you're not going to have a school district, especially one of this size, undergoing this many projects at one time," said Dr. Corey Murphy, the school district's chief officer of operations and student services.
"Because projects are interrelated, if you have so many on a bond referendum, everything has to come in on budget in order for the next project to go properly. If not you're going to go over budget, so one thing can throw two or three other projects off."
The pricing of the current construction projects ranges between $1.5 million and $18 million, Murphy said. Due to the rise in raw materials used to build schools and do renovations, that increases the price of the projects.
Murphy added there has been a 20% increase in the raw materials just from February of this year. When there are any disruptions within in the supply chain, it could delay the construction time frame, Murphy said.
Funding projects
The Revenue and Fiscal Affairs Office projected $188,639,040 over the life of the 10-year, 120-month collection period of the sales tax, according to the Follow Your Penny page on the Aiken County Public School District's website.
The tax began on March 1, 2015, and continues for 10 years. It does not automatically renew and voters may have the option to renew the sales tax supporting new projects at the end of its life cycle, according to the district.
The penny tax projects include Aiken High School, North Augusta High School, Leavelle McCampbell Middle School, Ridge Spring-Monetta K-12 Campus, and Aiken County Career and Technology with the remaining funds. 
The $90 Million Bond Referendum approved by voters resulted in an increase in property taxes to homeowners of $20 per year per $100,000 home value (4% tax base) and $30 per year per $100,000 value (6% tax base), according to the district website.
The six projects under the bond referendum include Midland Valley High School, Hammond Hill Elementary School, Belvedere Elementary School, Millbrook Elementary School, and a new elementary and middle school to be built between Graniteville and North Augusta called Highland Springs.
The Aiken Scholars Academy will be completed in August, and Millbrook Elementary and Belvedere Elementary School have expected completion dates in November. Hammond Hill will be completed approximately by March 2023, and North Augusta High and Aiken High School do not have a set completion date yet.
Recent construction projects like Midland Valley High School and Ridge Spring-Monetta were completed this year.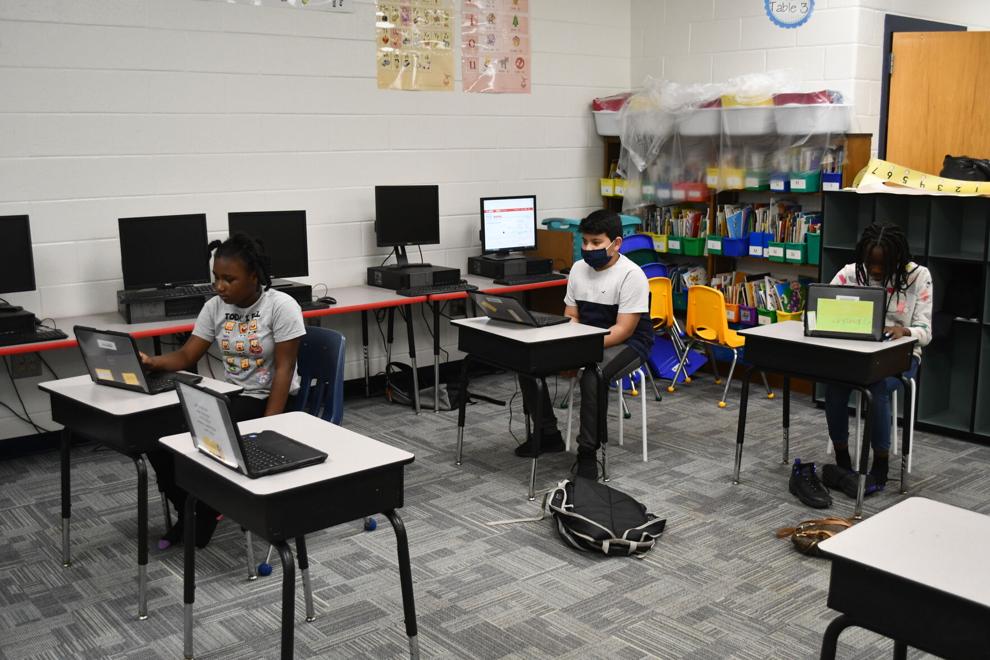 Community impact
A ribbon-cutting ceremony was held Aug. 9 at the newly completed Ridge Spring-Monetta Elementary School, showcasing its new amenities.
"We just want them to have the best and see what the world is really like because in a used facility all they see is things breaking (needing) repairs, and everybody is kind of grumpy, so we are hoping for a happier learning environment," said the school's principal, Callie Herlong.
Herlong has been principal of RS-M for 11 years and has worked in education for 28 years. She said she is over the moon about the new school and all the opportunities it will bring.
The school is equipped with the latest technology, with the furniture and design throughout the school being described as "modern, bright and cheery" by Herlong. The new library is her favorite with its large space and extra room for more books.
"I love this library; reading is my passion," Herlong said. "I just love children's literature. I have met many of the authors of these books, and I just think having a book in hand is so important."
Midland Valley High School Principal Sheldon Higgenbottom said the construction made it possible for the teachers to have their own space and for the same subjects to be in the same area.
"We've outgrown – we needed something larger; there were a lot of things that had to happen," Higgenbottom said, "(The construction) made it more comfortable – to have that extra space."
New additions included more classrooms, new gyms, cafeteria, an outdoor patio area and a new building.
Midland Valley had seven portable classrooms and some teachers moving from class to class because of the lack of classrooms available.
"When you have space, you're in a better mood and it just helps everything," Higgenbottom said.
The renovations for Midland Valley High School added up to $20 million.