LaDiff designs new retail outlet just after Shockoe sophisticated sells to developer for $10M
2 min read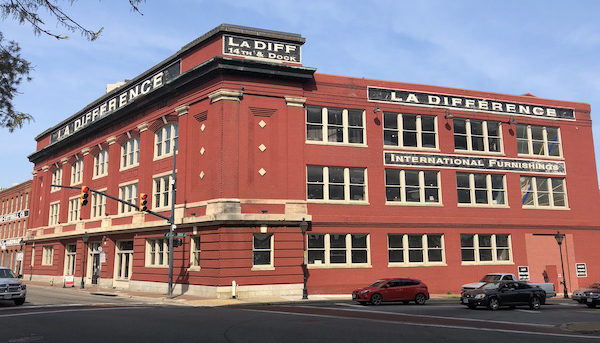 With its longtime house now in the palms of a developer, Richmond home furniture retailer LaDiff is crafting its upcoming methods, such as a new shop location.
Locally-dependent SNP Attributes closed on the invest in of the LaDiff-anchored complex at 117-125 S. 14th St. on Wednesday for $10.5 million. LaDiff co-proprietor Sarah Paxton verified the offer.
Paxton mentioned the offer does not signify the 23-12 months-old retailer is going out of small business and that they've acquired ideas for a new property, aspects of which they hope to announce quickly.
Paxton owns the LaDiff with husband Andy Thornton. She said it was bittersweet to market the making that they've owned and operated LaDiff out of for two many years.
"The timing was proper for us, individually, and there is one thing that we're scheduling," Paxton explained. "We're not completely ready to launch all the information but but we can assure people today that LaDiff is not heading absent."
LaDiff will carry on operating in its present-day area until eventually March 2022. Paxton stated all she can say about the business' upcoming household is that it will be inside the metropolis limits.
The 112,000-sq.-foot assemblage of structures strike the industry in the spring and was immediately set under deal by SNP, whose other local holdings include The Summit in Scott's Addition and The Penny in Jackson Ward.
SNP co-founder Eric Phipps said they're planning a mixed-use redevelopment of the LaDiff developing, but that closing decisions have not been created.
"It was a competitive approach but we ended up able to win the offer, and we're energized to redevelop the creating over time," Phipps said. "It's an awesome setting up. In our mind it is the nicest making we've looked at."
While SNP's two largest jobs have been new building, the organization has practical experience redeveloping existing buildings, specifically in Monroe Ward and Jackson Ward with jobs at 11 W. Broad St. the place Sonora Cantina & Rooftop now operates, and an ongoing conversion of 24 E. Wide St.
Paxton and Thornton founded LaDiff in Charlottesville in 1980 in advance of relocating it to Richmond's Tobacco Row about a decade later on.
In 1998, they moved the organization to the former Watkins-Cottrell developing, which they acquired along with Ivor Massey Jr. for $1.3 million. The sale to SNP marks a much more than 807 p.c return on their initial investment decision.
1 South Commercial's Lory Markham and Tom Rosman represented both the consumer and sellers in Wednesday's sale. The 1.3-acre parcel was most a short while ago assessed by the town at $6.24 million.
The LaDiff deal caps a active week for downtown authentic estate, as a number of times in the past WVS Cos. and Fountainhead True Estate Enhancement filed designs for two more Locks buildings together Kanawha Canal that would include above 250 apartments to the neighborhood.