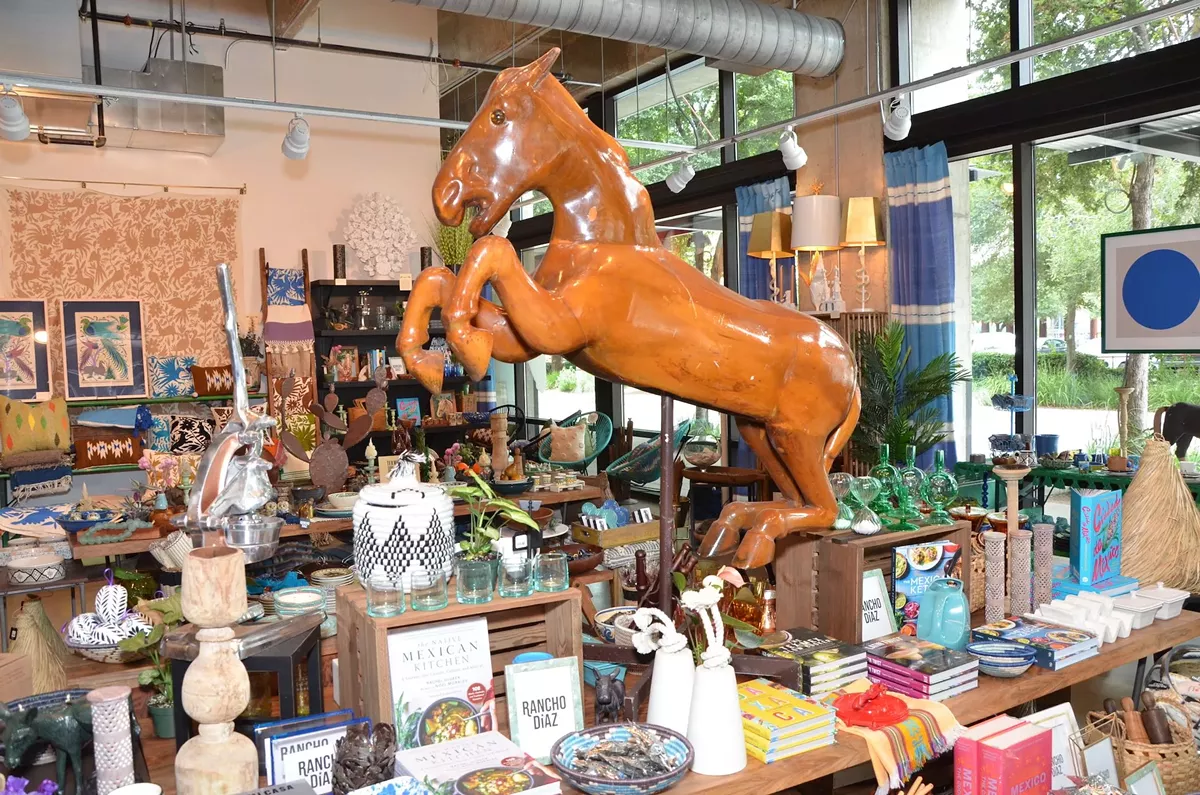 Diving even deeper into the realm of brick-and-mortar retail may sound like a risky game plan in the midst of a pandemic that's seen iconic American companies file for bankruptcy and independent businesses shutter permanently. Yet that's precisely what Ginger and Mario Diaz have bravely done by opening Rancho Diaz — a sizable new Pearl outpost that aims to cater to locals and tourists alike with a smartly curated mix of kitchenware and artsy home decor.
Although built on the success of their bright and bubbly Olmos Park gift shop Feliz Modern and its playful Pearl offshoot Feliz Modern Pop, Rancho Diaz is perhaps a more accurate reflection of the couple's interests: he's a foodie, she's into home decor and they both love art and travel.





Travel, as it turns out, is essentially the germinating seed for Rancho Diaz — and it arrived in the form of a brass donkey Ginger picked up from a vintage store while road-tripping through New Mexico, Colorado and West Texas.



"I spent way more on him than I would ever spend at home," she confessed. "But I always like to buy one trinket from each place [I visit] that only I would
…
All in the Details: A peek inside the Pearl's new home and kitchen store Rancho Diaz

Read More