A clean and tidy kitchen gives off a great impression. If you'd love a streamlined and clutter-free look, remember that it all starts with the countertops. We have some professional tips to share if your work surface doesn't look as tidy as you'd like. You're about to learn how to organize your countertops so they look just like those perfect kitchens you see on Pinterest.
Coffee bar
Setting up a coffee bar is an excellent idea if you're a coffee lover. Having all the necessities in one place will make it more efficient and attractive. Try positioning your coffee machine and canister here. Some decorative cutting boards will add a nice rustic accent.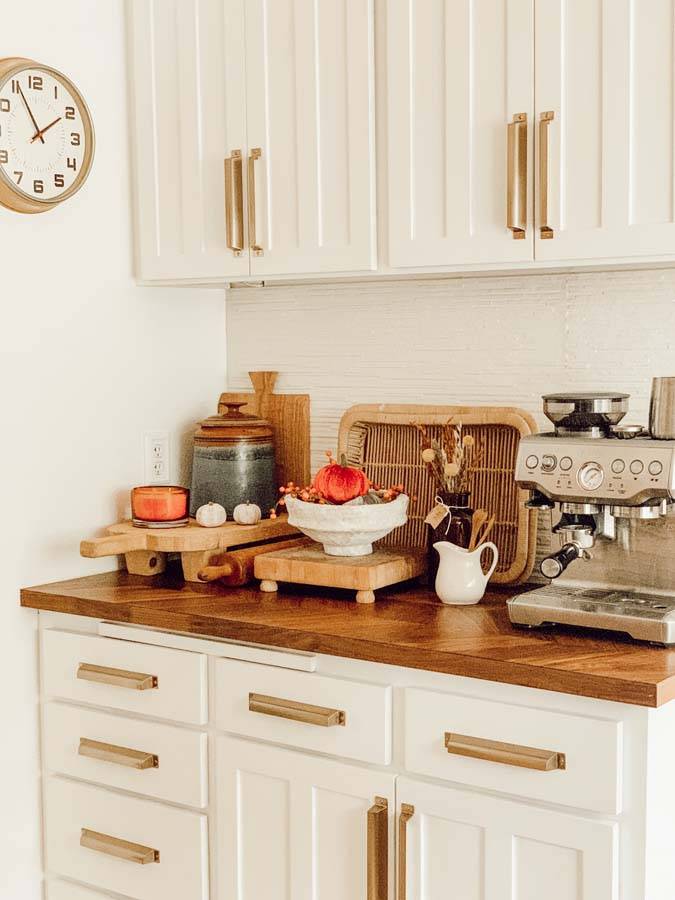 Use the vertical space
If you want to keep your countertops clear, use the vertical space for storage. Here, one of the upper cabinets has been replaced with shelves to provide open storage for the things you use frequently. You can also decorate the setting to match your style.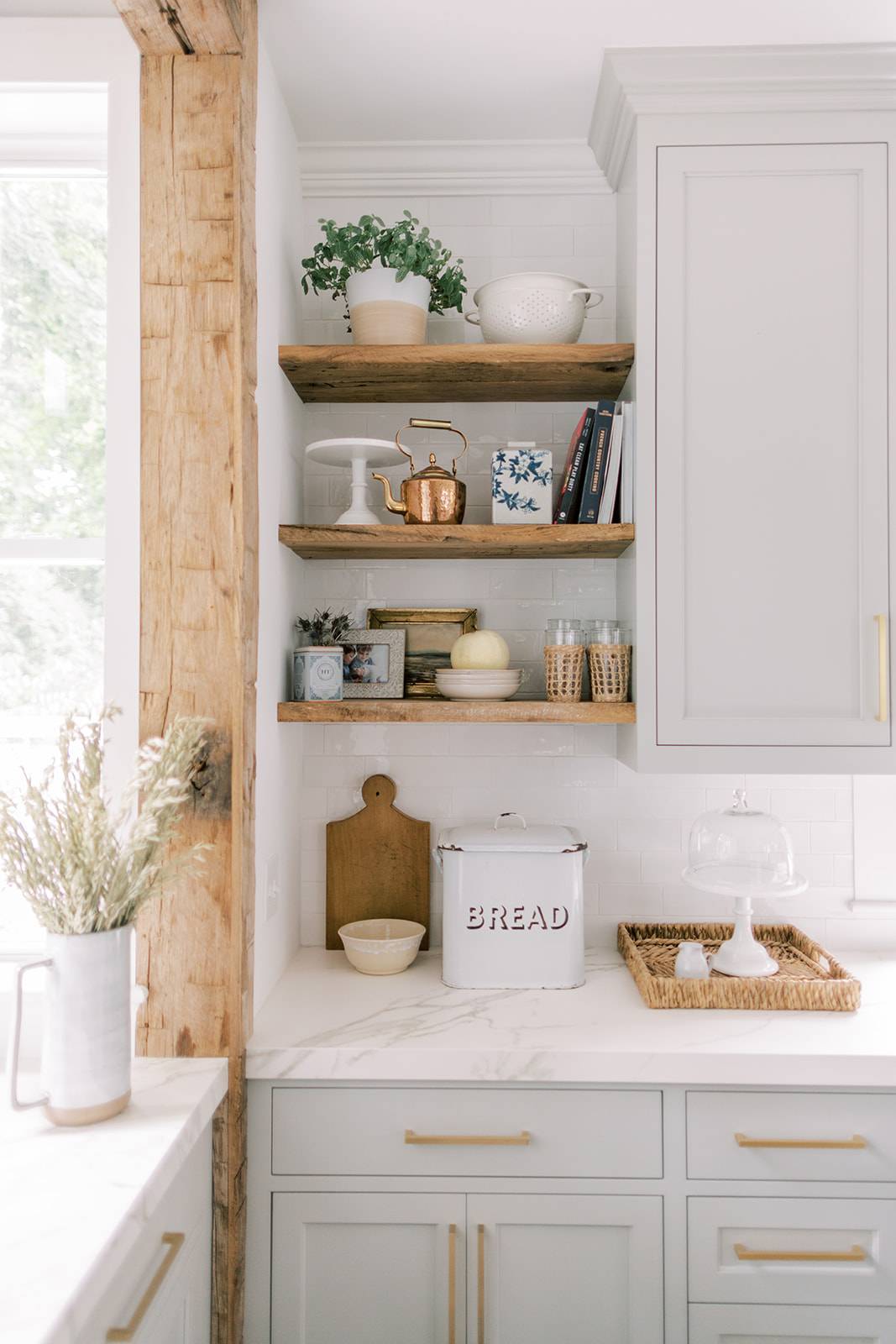 Invest in stylish sets
Bottles of oil and vinegar in their original packaging will create a cluttered look. Instead, invest in a stylish set to put on display and let it become part of your kitchen decor.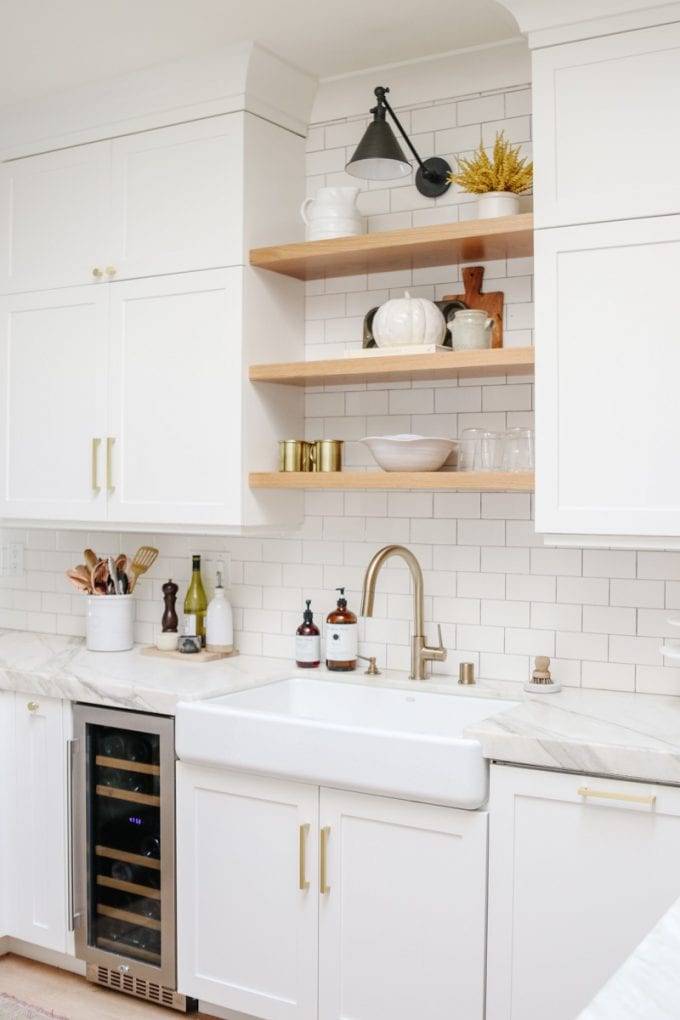 Anchor with a tray
Oil bottles, spices, and cooking utensils are the most frequently used items in the kitchen, so you'll want to have them within arm's reach. To keep your countertop organized, gather these together on a stylish wooden tray. Now you can quickly grab what you need to prepare your favorite dish.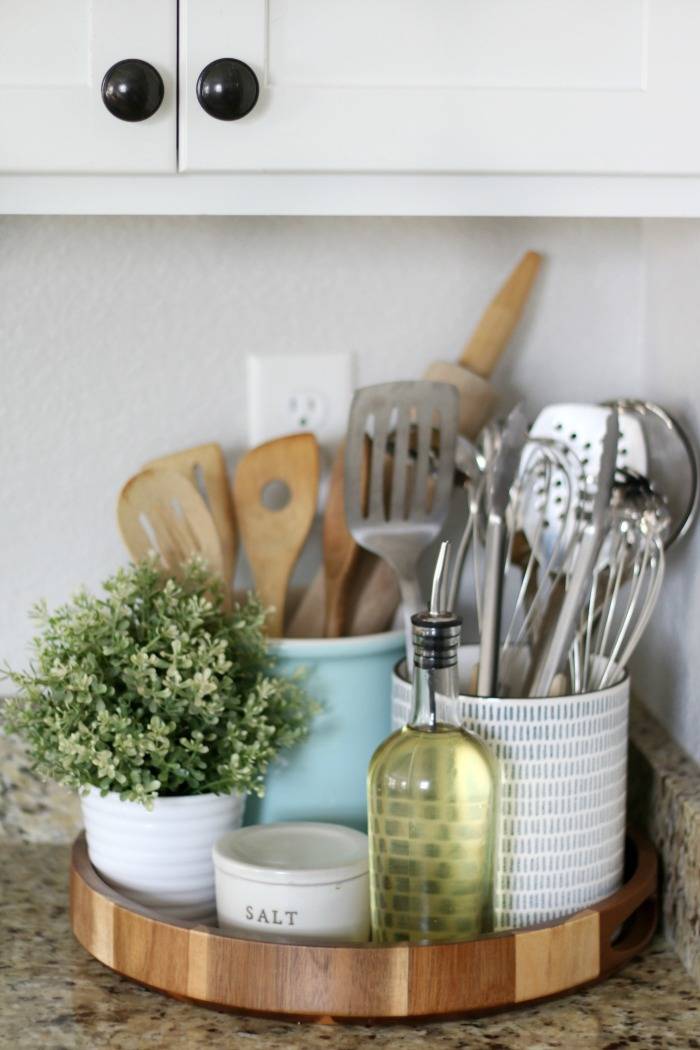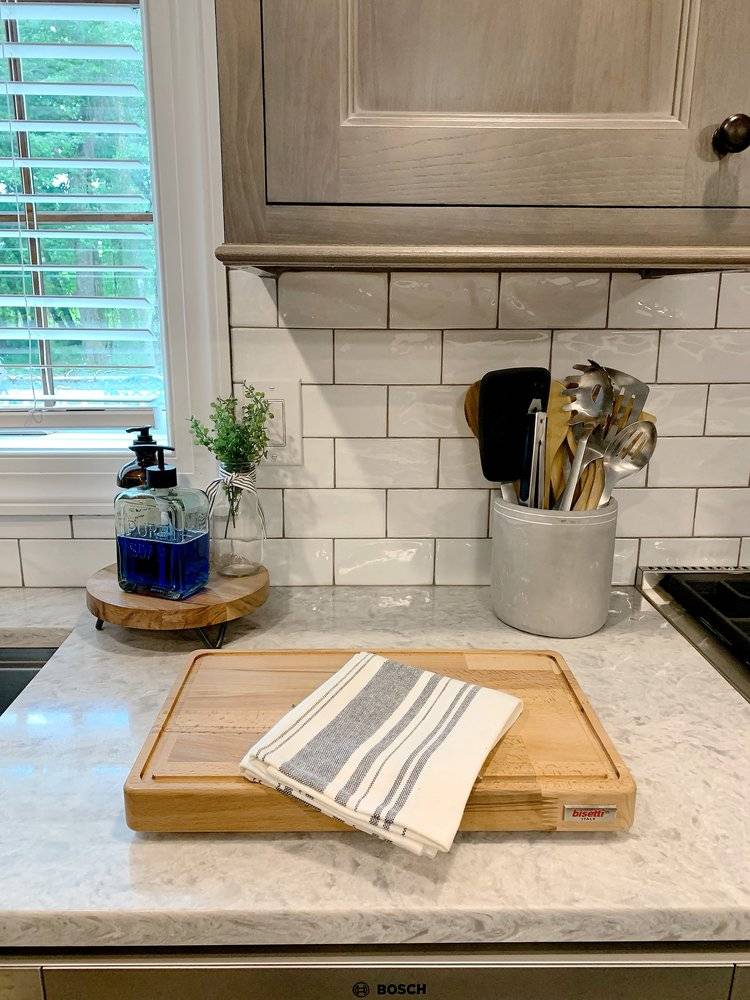 Wicker baskets
Wicker baskets bring a rustic texture that enhances nearly any kitchen style. Plus, you can neatly organize your cutlery and clean kitchen towels.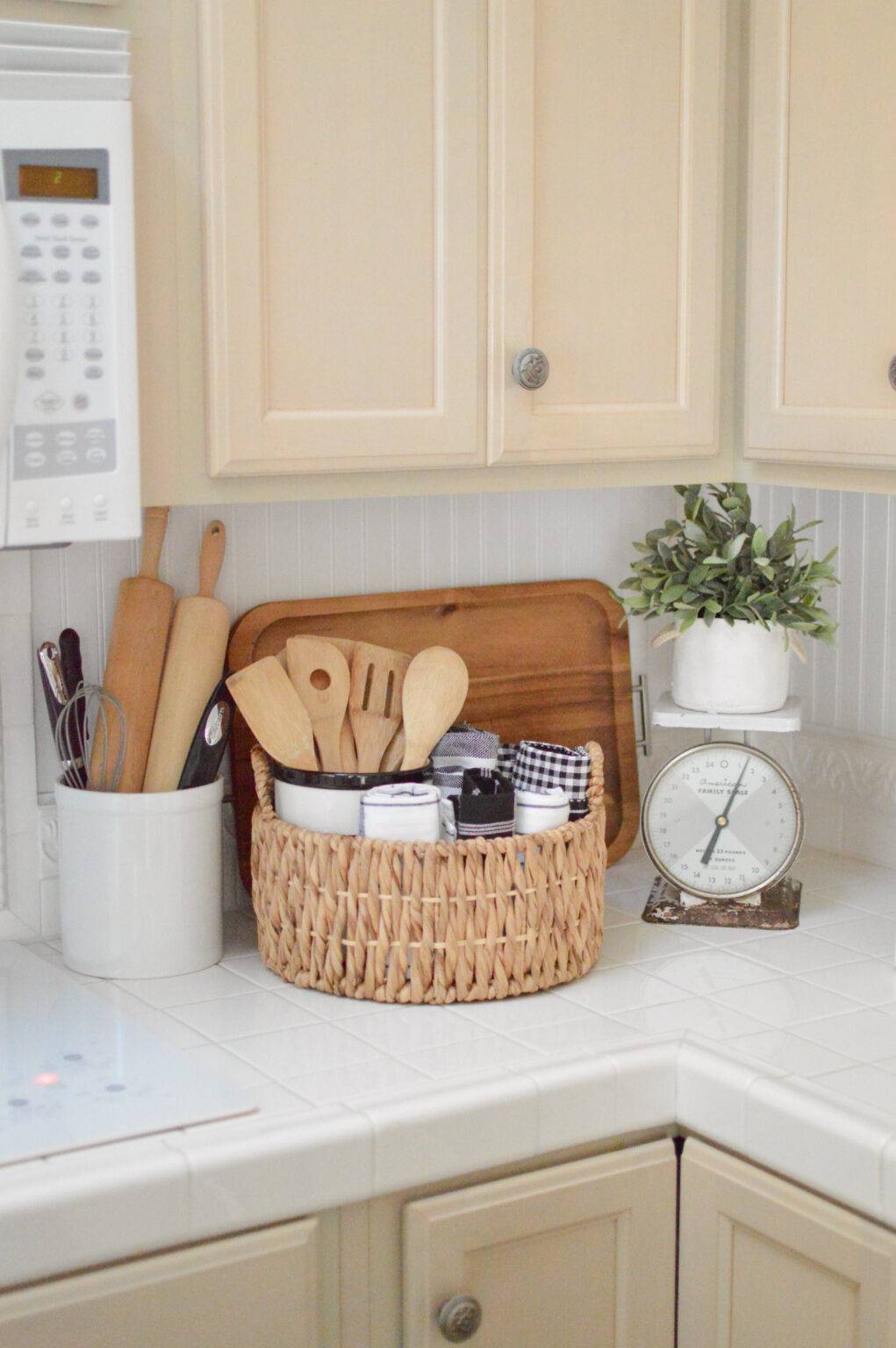 Baking station
Cooking enthusiasts frequently find it difficult to keep their kitchens organized. If you love baking, consider creating a corner dedicated to this. This open shelving puts the gorgeous jars with a on display while keeping the ingredients close. As a bonus, you can put them away quickly and the kitchen stays tidy.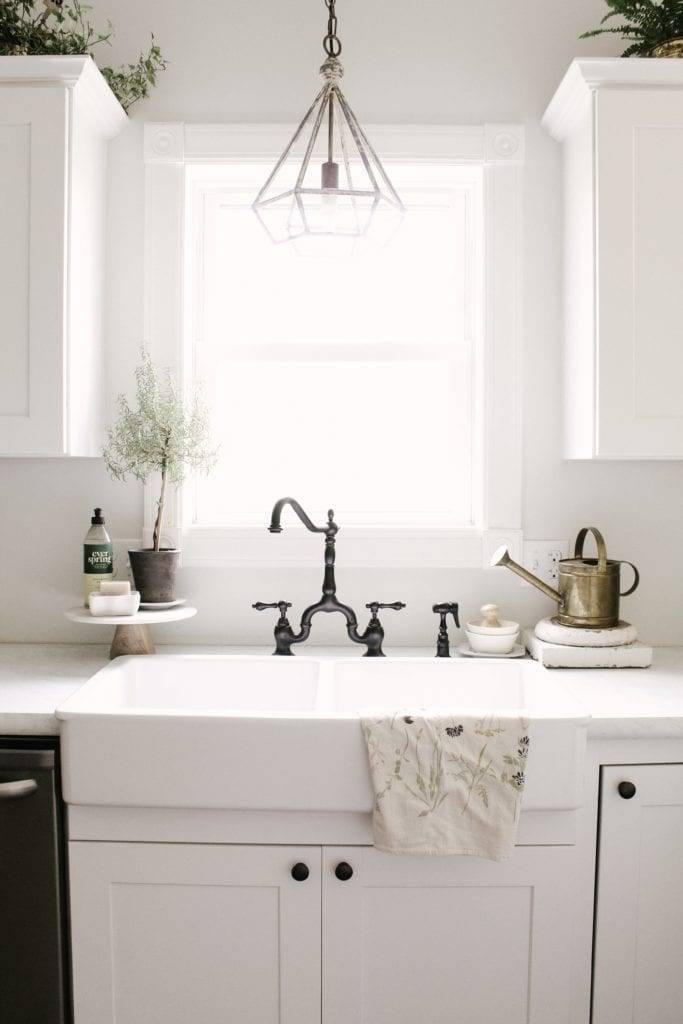 Display your cutlery
Designers will often encourage clients to show off their best pieces to bring some character to the kitchen. The wooden cutlery adds a cozy touch to this corner.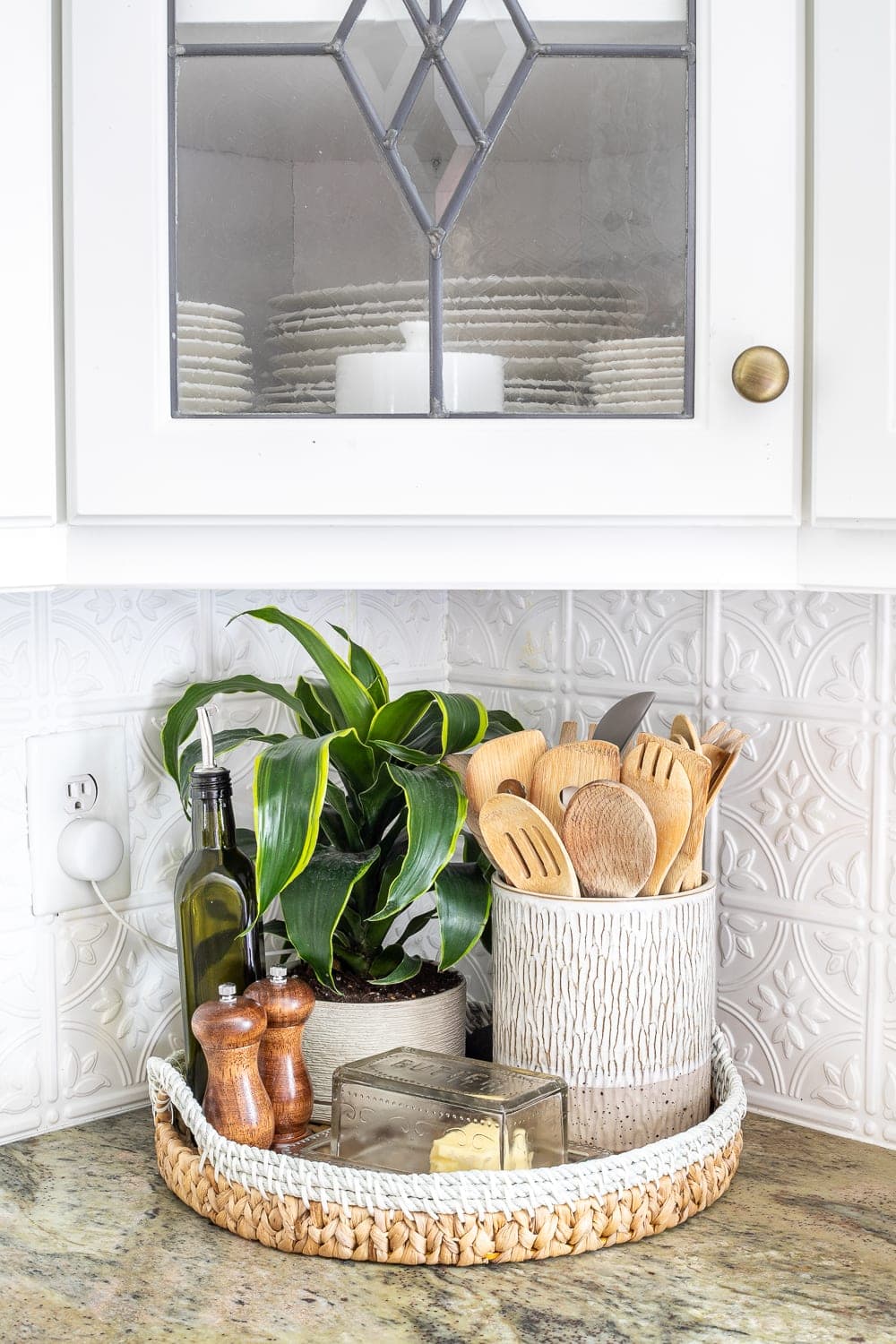 Contrasting textures
This simple setting looks organized and stylish. We love how they played with textures to add a unique visual touch to the otherwise simple design. The layered boards, metal tray, and glass vase are neatly displayed.