Phoenix Tea Rooms: A List of the Best Places to Tip Your Cup in the Valley
3 min read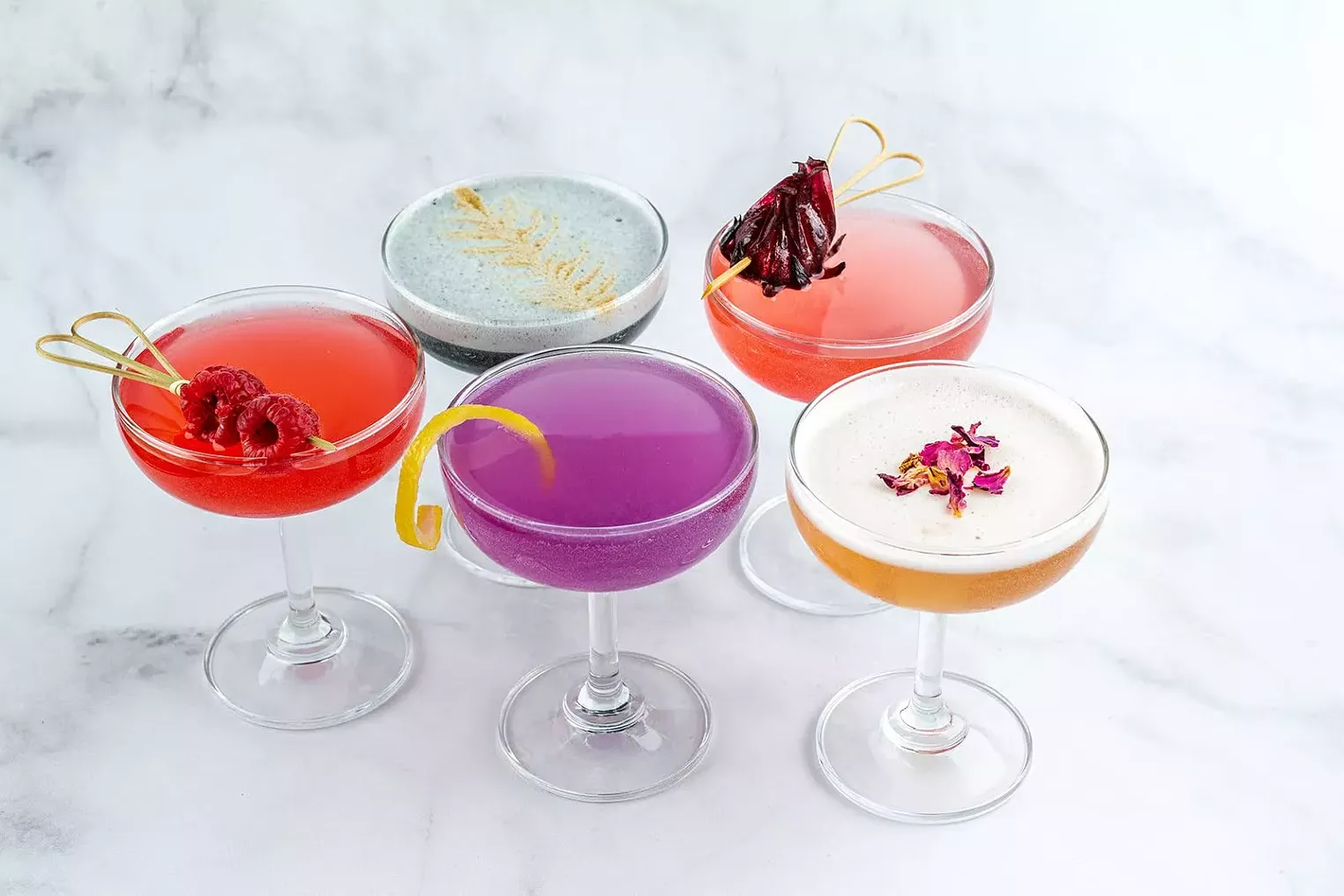 Phoenix might be far from England, but many people here share a passion for tea with our neighbors across the pond. It's always tea time somewhere around the Valley, whether it's afternoon high tea or a quick cup of frosty boba. Here are ten Valley tea rooms spanning a gamut of brew styles.
Crowning Glory Tea Room
16733 East Palisades Boulevard, Fountain Hills
crowningglorytearoom.com
This mostly online tea shop is open for dining and "High Tea" on Saturdays. Reservations are required to partake in one of its nine parlors, each of which is designed to celebrate a different country (France and Poland among them) or capture a distinct vibe ("Mary's Garden," dedicated to the Virgin Mary; "St. Valentine's Parlor").



click to enlarge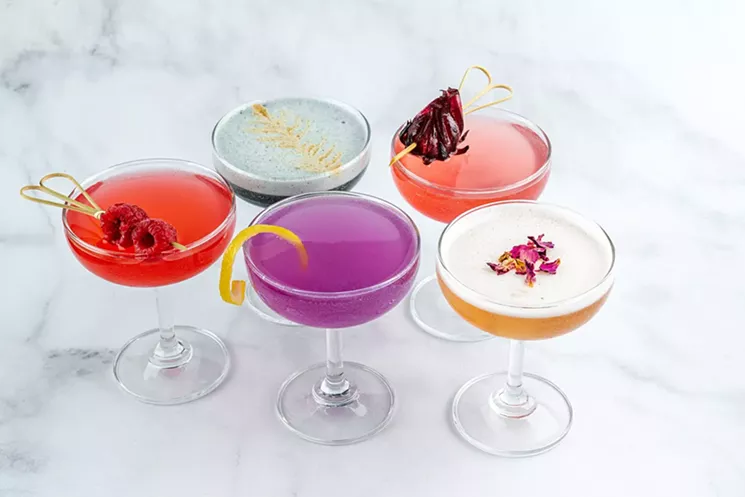 Drink Me! Tea Room
1730 East Warner Road, #5, Tempe
Drinkmetearoom.com
Take your tea traditional or hard at this trendy Tempe spot, which serves small bites and organic drinks along with alcohol-infused Special-Tea Cocktails. Events like Tipsy Tea Parties and Peter Pan-inspired "Literary Tea" draw even more people to this cozy and clean tea room.
English Rose Tea Room
201 East Street, #103, Carefree
Carefreetea.com
Established in 2002, English Rose Team Room was one of the first spots to serve the herbal beverage, and it remains the most traditional British tea room in the Valley. Beautiful and delicate fine floral china frames every view inside, adding to the overseas atmosphere.




My Tea
4750 North Central Avenue
Myteaaz.com
Boba (bubble milk tea) is the big deal here, with customizations for green and black teas available. Choose your milk or non-dairy additive, sweetness level, and one of an insane number of flavor infusions from taro and lychee to Granny Smith apple and pumpkin spice.



The Pink Door Tea House
7153 North 59th Avenue, Glendale
Thepinkdoorteahouse.com
Afternoon tea is paired with a menu of different foods at this charming mom-and-pop shop. Depending on your choice of tea service (Elegant High Tea, Garden High Tea, Classic High Tea, or Prince & Princess High Tea), you could find yourself sipping loose-leaf tea alongside a stuffed tomato, soup or salad, or a fresh fruit parfait.








Pop 'N Tea Bar
550 West McDowell Road
Popntea.com
Located in the historic My Florist Plaza in the Willo Historic District, Pop 'N Tea Bar pours nitro teas on tap, blends smoothies and slushes, and serves boba – all organic and vegan-friendly.



Ribbons Tea House
111 W. Honeysuckle Street, Litchfield Park
Ribbonsteahouse.com
The loose-leaf teas (green, herbal, black, and white) at this west side tea house are all brewed fresh to order, and served alongside sandwiches, cookies, and cakes. Coffee is also available.



Tea Swirl
725 South Rural Road, #107, Tempe
Teaswirl.com
It's all about the infusions at Tea Swirl. Opened in 2016 by ASU graduates from Thailand, the modest shop has a menu that's big on flavor, from floral earl grey and sweet Thai milk tea to fruity lychee jade drinks and seasonal treats like "wintermelon tea."


click to enlarge
The Teapot
818 North 5th Avenue
Theteapotus.com
Have tea in a restored 1906 house in the Roosevelt Row neighborhood at The Teapot, which boasts a family-friendly backyard garden and a twist that's "a little bit British." (Would you like a scone with that?)
Urban Boba Tea House
1015 South Rural Road, #103, Tempe
Urbanbobatempe.com
Milk teas, fruit teas, Vietnamese coffee, slushes, smoothies, and signature drinks are all frosty and handcrafted here and served with Asian flavors like chicken potstickers, vegetable egg rolls, and banh mi sandwiches.